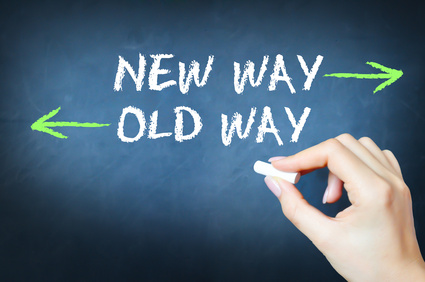 10 Jan

Embracing the Changing Landscape of Testing

As I think back on the last couple years it seems the rate at which new trends are rising to prominence and forcing change in the world of software development and QA is accelerating. If your organization has not employed Agile as a SDLC at least on a couple projects you are way behind the curve. If you are not working towards some sort of DevOps environment with Continuous Integration and Continuous Testing you are falling behind the curve. But these are more than just trends; they are the future of software development. As a student of QA and someone who makes a living in the industry, if you are not at LEAST keeping up your skill sets related to Agile and DevOps you are in danger of going the way of the dinosaurs.

My parents always said, and I tell my kids, "You never stop learning". That statement is particularly true in the IT field. New trends mean new software and new processes which means new stuff to learn. You may need to pick up a new programming language to support a new "shift left" automation tools such as Selenium or LeanFT. You may need to learn JIRA, Zephyr Enterprise, Microfocus Octane, Jenkins or TeamCity. Some tools and processes blur the lines of traditional QA roles and responsibilities. As QA folks, we need to be open to breaking down the silos and understanding more of the development and build process along with the operations side of the house. It is truly a team environment we are working in – no more finger pointing – and if your organization hasn't embraced this philosophy yet, it can start with you!

2017 will prove to be very interesting as some of the tools we now use will become obsolete as better tools and techniques are developed to support the demands of this fast-paced world of software development. But by keeping informed via user groups, webinars, conferences, etc. and being willing to learn and grow in your skill sets you will ensure you and your team will always be a valuable part of your IT organization.