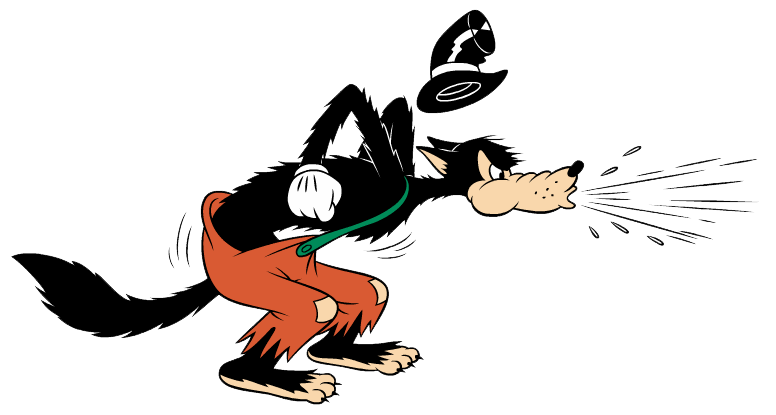 11 Jul

Huff and Puff and Blow All Your Worries Away

Who's afraid of the big bad wolf? If we've learned anything from the "Three Little Pigs" it's that there's a time to plan and a time to play and bacon is delicious. That being said and bacon still being delicious, the time to plan is right now.

If you're running QA and testing processes you know that snags, snafu's, and stumbling blocks are like a plate of bacon, it's going to stop you dead in your tracks. Customers care about quality and Checkpoint Technologies knows that. This is why we developed our own QA & Testing Assessments that are specifically tailored to you and your business.

With our investigative approach of:
Where you are?
Where you want to be?
How do you want to get there?
How much bacon would you like?
We make the process virtually seamless and mostly delicious. We can do this because we're experts at what we do and one of those things are QA Assessments. Our assessments were developed using a tried and true method by Bob Crews, President and CEO of Checkpoint Technologies. Bob started establishing these practices way back in 1998. Much like Batman with painstaking attention to detail and tenacious fortitude, Checkpoint Technologies has perfected the QA Assessment.
We take a top-down look at every situation and deliver the best results in the business. First, an environmental overview combined with one-on-one interviews with staff help us determine the areas in which improvements can be made. With x-ray like precision, we can assist you with a Quality Control and Quality Assurance documentation evaluation to keep you on track for success. Checkpoint Technologies goes deep into the production and test environments to evaluate the documentation to see where opportunities are hiding. With expert engineers, we can evaluate your test design processes and documentation to ensure you're bringing home the bacon. We also break down the automated tool experience, skill, and training of staff for an easy to read evaluation that's both helpful and informative.
Checkpoint Technologies rounds out the evaluations with the test execution process and metrics, essentially a report card on estimating the progress, quality and health of a software testing effort. Finally, we slap a nice bow on it with a defect report and management evaluation which serves as a triage for bugs and errors that go from trivial to bacon, I mean blocker. The final assessment report and presentation, delivered at the end of the engagement, will provide an executive summary, gap analysis, findings, recommendations and roadmap to assist your organization to get to where they need to be.
With Checkpoint Technologies QA Assessments, the guarantee that your house is built of brick and not sticks or straw is our top priority. If you have any questions, please feel
Please follow and like us: