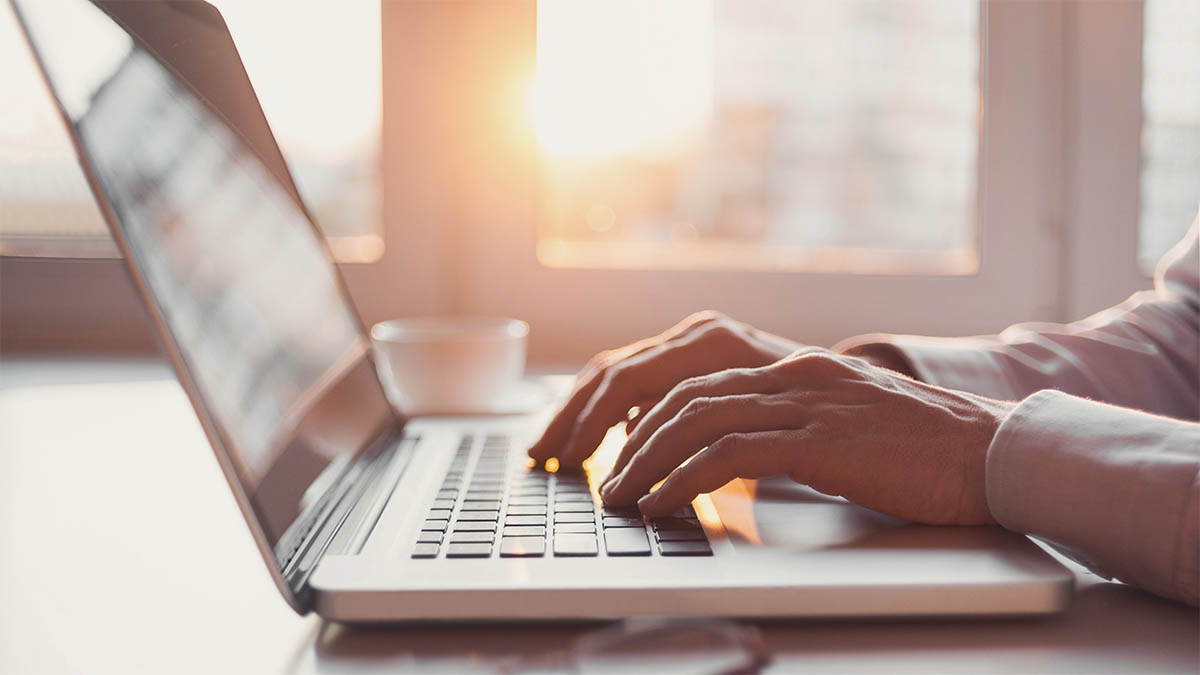 11 Oct

JIRA Core and Agile/Scrum: Creating a Business Epic in JIRA Core

My  August 28th blog post discussed applying  Agile project management principles and a  Scrum framework within a  JIRA Core customized Project to manage the selection, configuration and go-live launch of a calendar solution for a business team.

Our objective is to create a custom  JIRA Core Project to capture business needs and requirements using an Agile approach. We will then apply a Agile/Scrum approach using JIRA Core, with the goal of enabling a business team select, configure and test their chosen team calendaring solution.

Let's begin by exploring the topic of writing an Agile business Epic. Our first task is to write a business Epic that captures key elements of the business need for a team calendar application.

In her article How to Define Scope in an Epic, Laura Brandenburg shares the details of the Epic template she uses when writing an Agile Epic. I like her approach to scoping and writing business Epics, as her approach provide more clarity as compared to most Epics that have crossed my path.

Elaborating on Laura's Epic template example, we're now going to create an Epic record in an existing JIRA Core Project that will document eight key business needs that our new team calendar application will need to satisfy:
Goal/Objective
Solution
Benefits
Users/Entities
Functionality/Features
Scenarios
Assumptions
Out-of-Scope
Using my JIRA Core Research and Development Project, I create an Epic Type record to capture a portion of the Team Calendar solutions business needs and requirements. Using the eight (8) Epic template categories above, just enough information is provided in the Description field of the JIRA Core Sub-Epic record to describe the need that are scoped by the Epic's title and descriptive text.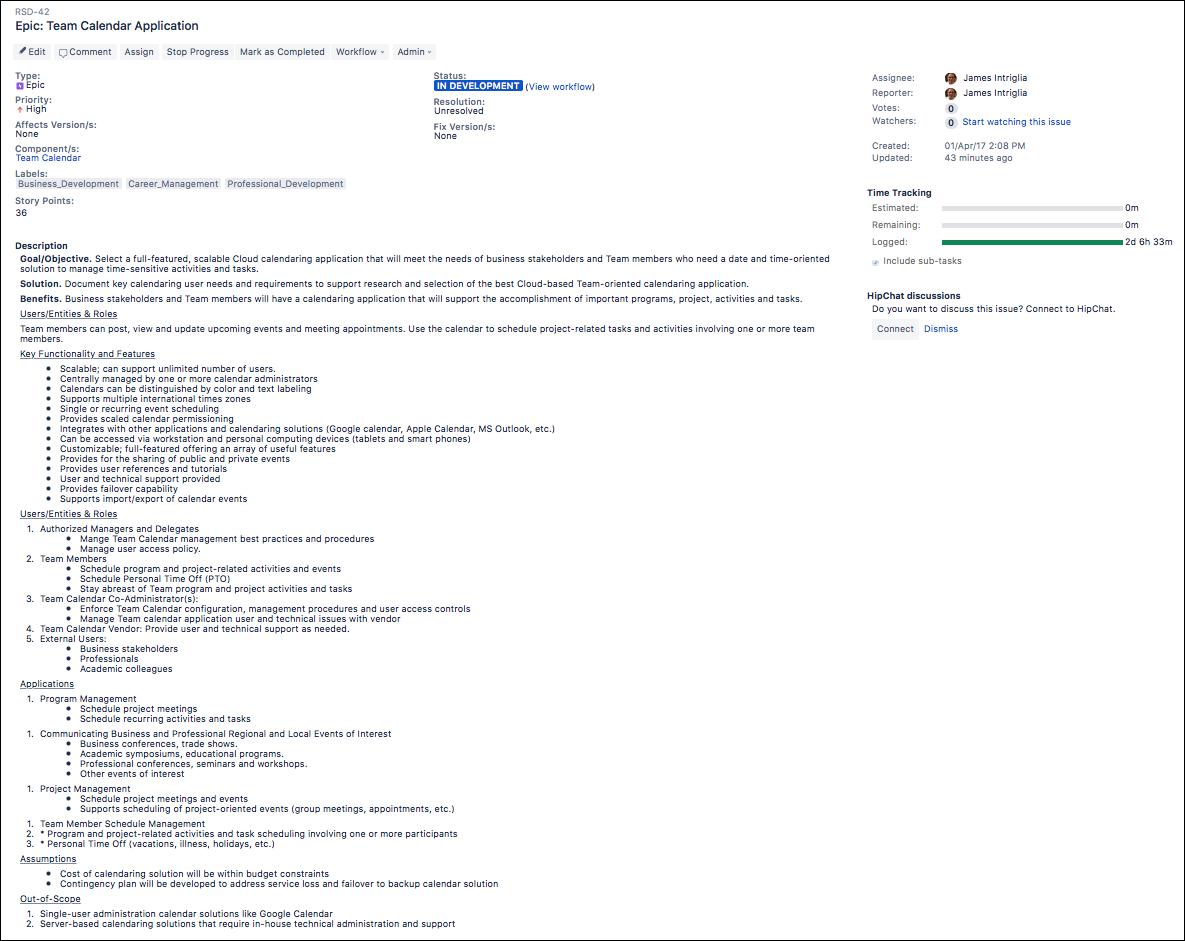 In completing the Team Calendaring Epic above, the objective was to provide enough information to support business stakeholders, business analysts and the development team in their task of developing Business User Stories so that development work can begin.
The information provided in the Sub-Epics provide drives development of Business User Stories, implementation tasks and ongoing management activities to support the Team Calendar solution in production.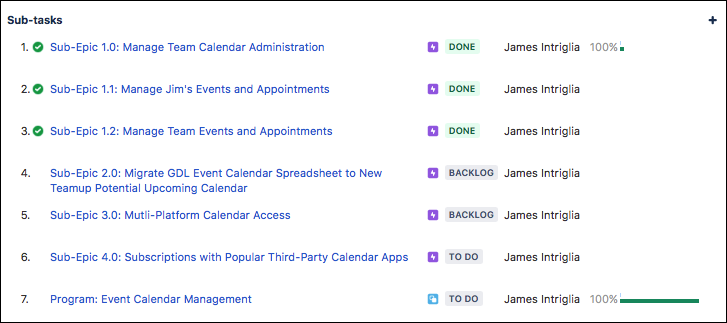 In the next article, we'll take a look at writing Business User Stories and development, testing and other implementation tasks that will support the ongoing development of the Team Calendaring solution.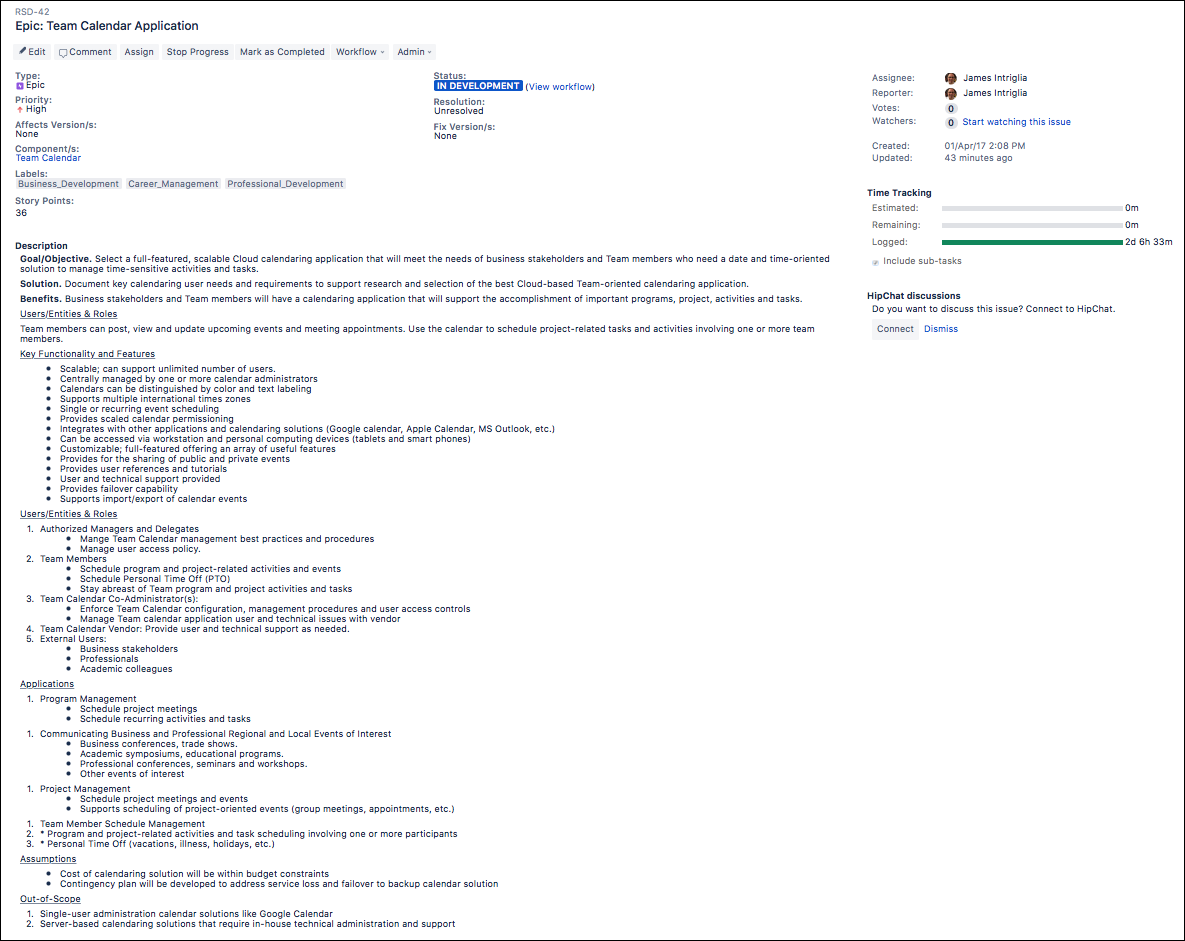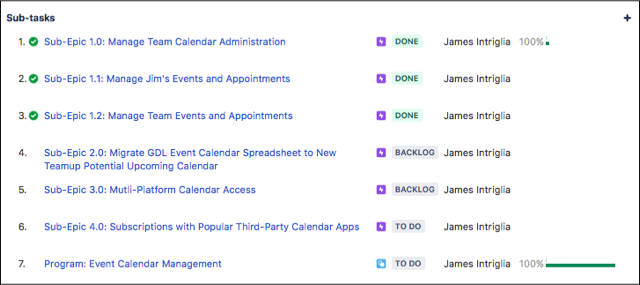 Please follow and like us: