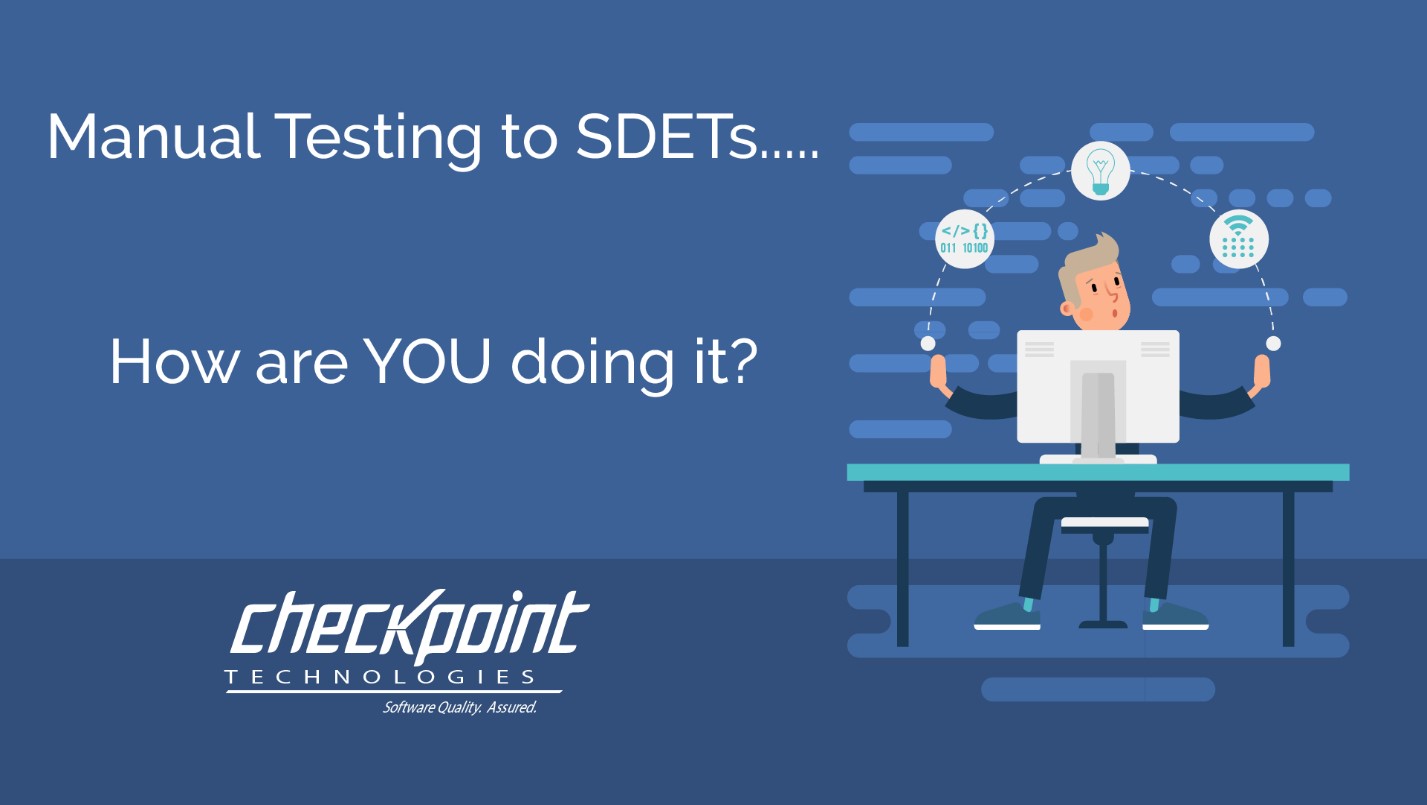 17 Dec

Manual Testing to SDETs … How are you doing it?

As a Software Quality consulting company, we have the opportunity to discuss what is being done to build quality into development with many organizations. One of the latest discussions has been building Scrum teams with Software Development Engineers in Test (SDETs).

Some companies are converting manual testers to business analysts and PMs where needed, but there aren't enough of such positions for all manual testers if your organization has gone full scrum or in the process of. Some manual testers will need to be able to do test automation and development in many cases. It's interesting to hear the different approaches and goals of building such teams. I recently heard at a conference where a company is training their folks during normal business hours. I can't imagine there are many organizations who can afford this approach. Most still have high demand day-to-day testing to address.

A financial institution is giving everyone 2 years to basically learn automation. They're giving them the resources to go take classes on their own. I asked what if they don't learn or just don't have the technical aptitude and the answer was they will be let go if they can't be used elsewhere in the organization. I wonder how much knowledge walks out the door if that is to happen? I look forward to following up with them.

Of course many organizations are pursuing test automation training or mentoring. With our mentoring service, our engineer sits with 1 to 3 students and teaches them against their own applications versus traditional classroom training which can be quite costly due to the training materials. This is a great approach if you're ok with a few folks learning at a time versus 20, 50, etc.

A long-time customer in the insurance industry wants their manual testers to learn Selenium well enough to be able to help with support. They're providing weekly internal one-hour meetings with one of their Senior Selenium Engineers. He's providing assignments for them to work on during their free time and answer any questions they may have during this hour. They have asked us to build a Selenium training course catered to their needs and deliver it during a 2-week window when they have a HIP sprint. HIP stands for Hardening, Innovation, and Planning. This particular customer often uses its HIP sprint to catch up on training in addition to product backlog and planning tasks.

It's really a complex challenge. You want to be more agile and have the ideal scrum team of folks who can develop and automate. But at what cost? Not all of your manual testers have the ability to become developers or test automation engineers, but they do have valuable working knowledge of your products. No one wants to see that knowledge walk out the door. We want to know how your company is building its scrum teams. Let's get a discussion going and see what we may learn from each other. Please comment with your approach. Thank you!