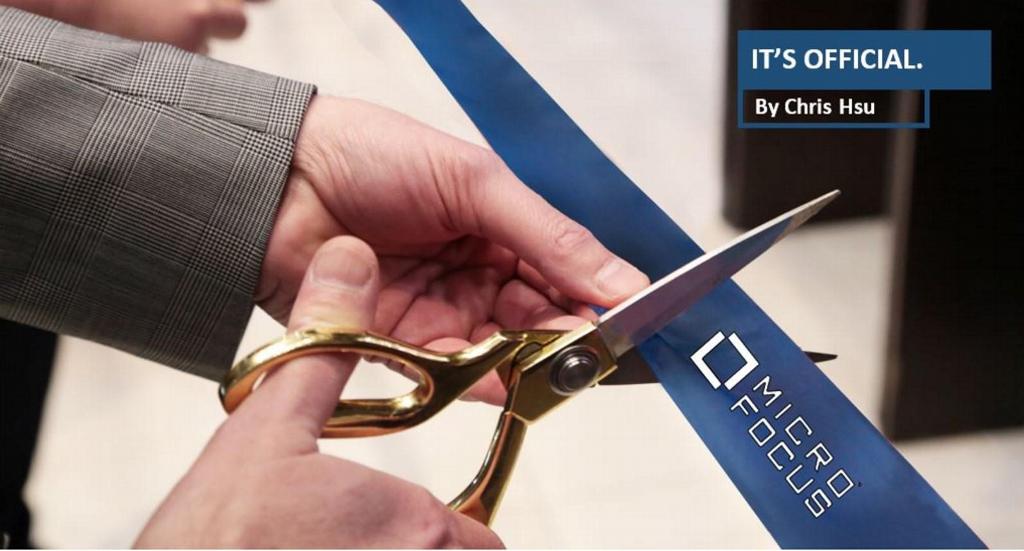 14 Sep

Moving On Up

Mergers can be difficult. For example, look at the Bank of America's acquisition of Countrywide in 2008 for $2.5 billion. Now with a loss standing at $47 billion and counting because of the housing crisis and toxic sub-prime mortgages, Bank of America has withstood the Hurricane Irma of financial disaster in the banking industry. This was attributed to Countrywide's questionable business decisions and the worst timing EVER (I cannot stress the timing enough).

There have been other atrocious mergers throughout history, however, there have been tremendous ones as well, such as Disney and Pixar that continue to grow and thrive.

This brings us to the new Micro Focus acquisition of Microfocus's software testing suite. The first thing to know is PANIC!!! They're going to take everything away and leave everyone in various stages of despair and desperation. As Dwight Shrute would say "FALSE", they will not be leaving anyone in various stages of despair and desperation. Micro Focus will continue to support the entire suite of testing software. So, there's no reason to go running for the hills anytime soon unless you have some weird fascination with hills and running for them.

Micro Focus says there will be no interruption in updates and support. There will be a possibility for some overlap but that's not a terrible thing. They're going to leverage similar programs across their portfolio to build a better, stronger, and faster testing suite for you to use. Embracing open source technology is always an issue when proprietary software is your milieu (yeah, it's French, so that's classy). Micro Focus has a slightly different approach though. Going off the success that Microfocus had with LeanFT (now UFT Pro) Micro Focus seems to feel there is a lot of potential to tapping the open source market, adding more value to their current tools. They also feel they have a wide variety of testing tools from everything from testing products to operations automation to mainframe test tools. Micro Focus being a partner with Selenium helps them with the access they need for open source testing.

However, to be fair it will take a little while to get these arrangements up and running and integrated but patience is a virtue which I don't need to tell testers. So it seems to be "off to the races" with Micro Focus's acquisition of Microfocus and we all get to watch the show!