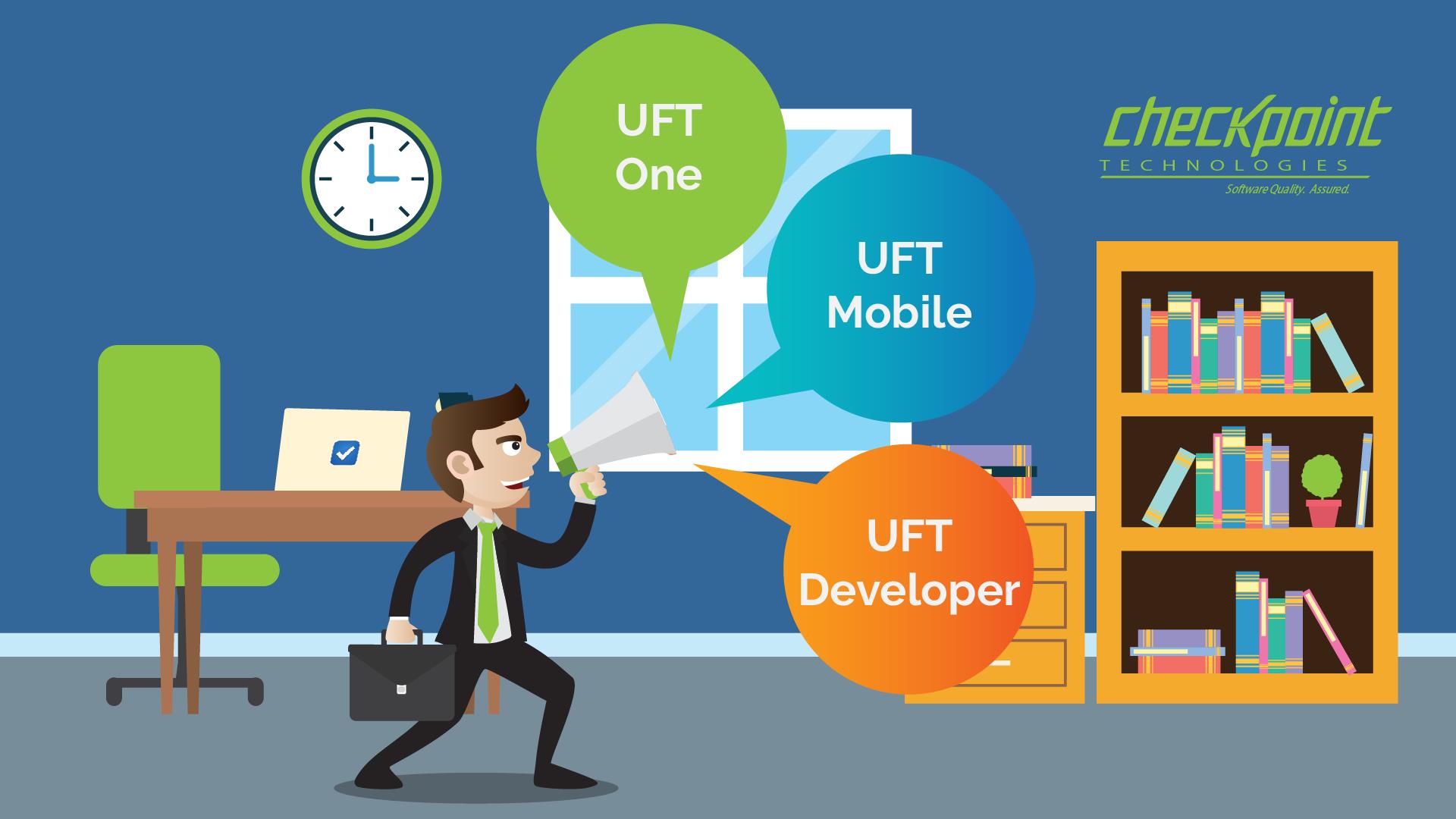 12 Apr

The Latest and Greatest New UFT Naming Conventions!

Following up my "wildly popular" LoadRunner update, I'm back for round 2! UFT has also been revamped with new, more intuitive names for the different flavors of UFT.

New naming conventions:
UFT One (originally UFT Enterprise): A comprehensive solution for functional test and regression test automation, combined with functional testing for headless systems.
UFT Mobile (formerly Mobile Center): An end-to-end quality lab of real devices and emulators that help you test, monitor, and optimize your mobile apps for an enhanced user experience.
UFT Developer (previously LeanFT): Develop automated tests for a wide range of technologies, using standard IDEswith modern programming languages.
The innovation didn't stop with naming conventions. There's a bunch of new features that were rolled out with UFT One.
AI-based testing enhancements

Improved association of a control with the text that helps identify it
Uniquely differentiate identical objects in the application based on location
Find a match to partial text within a block when identifying text in your application

New data table

Support for Excel's new formulas and functions
Extending the maximum cell content length from 16,000 to 32,000 characters
Extending the maximum number of columns from 256 to 16,000
Azure DevOps Server extension

This extension allows users to run tests stored on the local file system or ALM during build processes.
There's an assortment of newer features from Hyper V to usability enhancements, too many to mention at this point in this blog. Functionality is the core of business! If your application doesn't work in crunch time, then it might as well not work at all. While no software program is perfect, we can get a little closer with vigorous functional testing. UFT One provides a great structured work bench for automated functional testing and the free trail gives you time to figure out that UFT is your next great testing tool. And if you need tailored education for UFT or just someone to do functional testing for you, well you're in luck, because Checkpoint Technologies does that too.
Hope all of this helps! Let us know if you have any questions.
And remember, quality is NEVER an accident.
Brian Buzby
Checkpoint Technologies Support Lead
Please follow and like us: