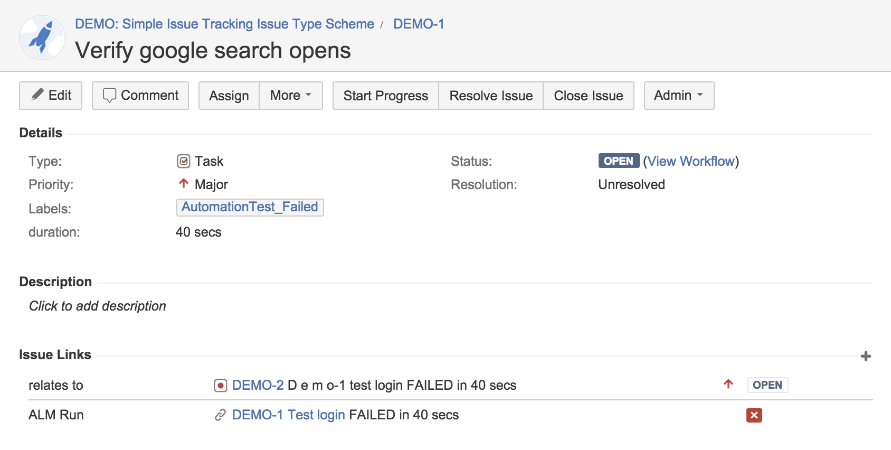 28 Jul

Run UFT frameworks from Bamboo and integrate the results with JIRA

As an Atlassian Solutions Partner, we love the Marketplace. It's filled with lots of fantastic add-ons to enhance your Atlassian products or more importantly, bridge those gaps between your Atlassian products and other software you use during the SDLC. As an Microfocus gold partner for over 10 years now, we also love UFT here at Checkpoint Technologies.

Recently I came across an add-on in the Marketplace that enhances the integration between UFT and Bamboo that I thought would be worth sharing, UFT for Bamboo.

Here are some of the features of UFT for Bamboo:

Parse UFT test results in Bamboo. The UFT task will search all the UFT results in the task home directory and create test results in Bamboo.

Integrate Bamboo test results with JIRA issues by adding test result links to JIRA issues, create JIRA bugs for failed tests, add Bamboo test result links to JIRA issues and add test execution duration, labels, and comments to JIRA issues.

You can enable or disable UFT test execution configuration to use the task as UFT test parser. This way you get flexibility to run your scripts from command task or using any other execution task.

Learn more about this add-on on the Marketplace, which even has some videos and screenshots as well.