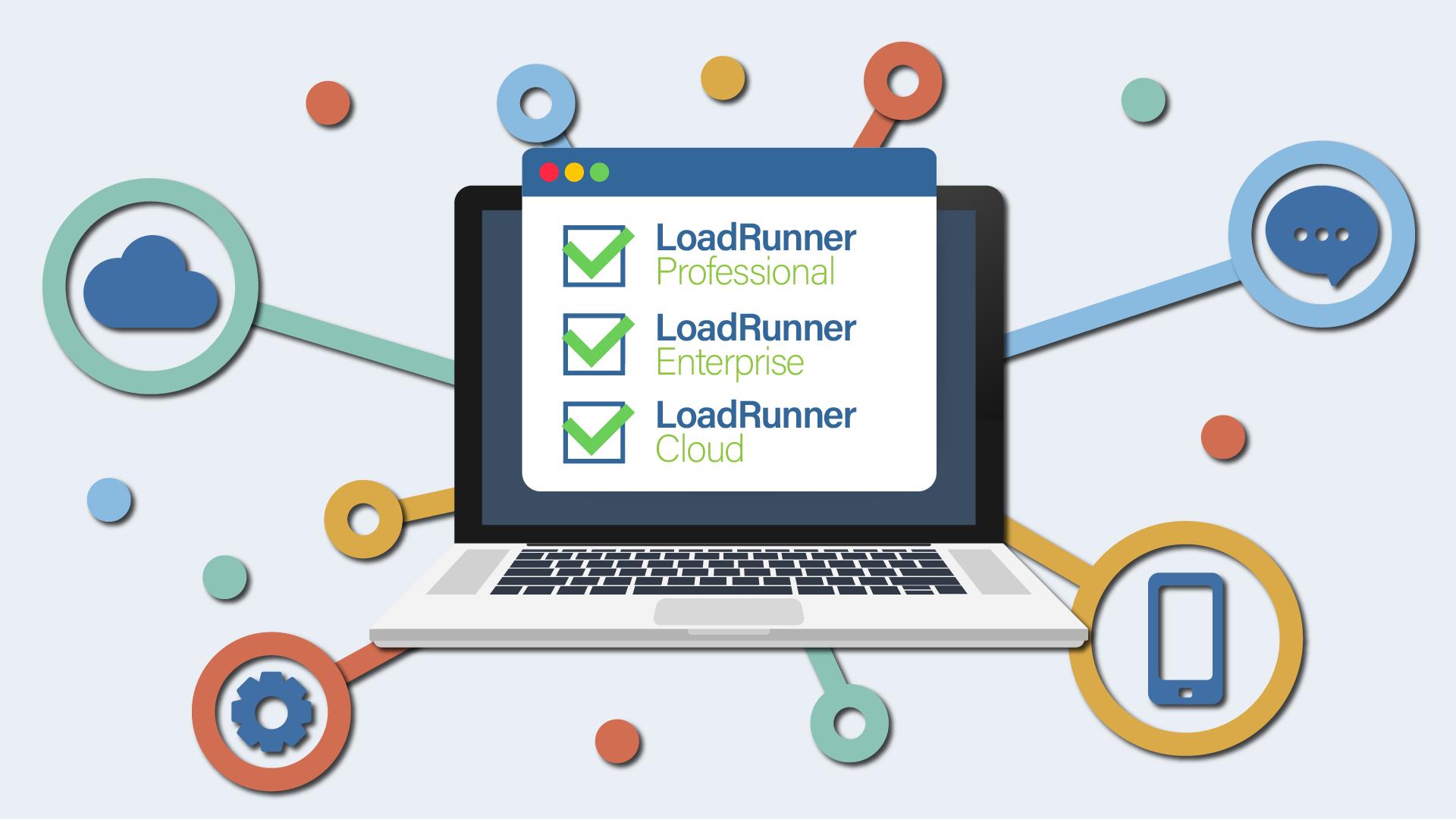 15 Apr

What's in a Name? The New LoadRunner Naming Conventions!

Micro Focus has switched things up again to make the names of their ADM (Application Delivery Management) solutions more intuitive.  Always a good thing!

First things first – the new naming conventions are:
LoadRunner Professional (originally LoadRunner): Provides an on-premises solution for application performance and load testing that identifies the most likely cause of performance issues.
LoadRunner Enterprise (formerly named Performance Center): Provides increased efficiency and reduced cost through collaborative performance load testing.
LoadRunner Cloud (formerly named StormRunner Load): Provides a scalable, cloud-based mobile app, and website load-testing resources.
Micro Focus has also given facelifts to its core functions with updated and sleek designs that make for attractive selling point. New icons and a bevy integrated options give LoadRunner's latest options a worthwhile try. Below is a sampling of just a few updated features:
Redesigned file menu
LoadRunner Enterprise (formerly Performance Center) integration for scripts
Updated Truclient web capabilities
Truclient search bar
Supported "DevWeb", formerly TruWeb
SAP Web Protocol now supports Recording Report
Async Communication
new predefined DFE
HAR file generation after replay
Supported newer versions of Fiddler and Wireshark
Starting from version 2020, local help is no longer provided as part of the LoadRunner Professional product installation. If you don't have access to the online Help Center, you have the option to download and install the help files locally on your LoadRunner Professional machines.
While LoadRunner isn't for every business testing scenario, it's definitely one of the most consistent players in the load testing community and they are still innovating and improving, all the while "shifting left". The return on investment (ROI) for LoadRunner can't be measured in dollars but it can be measured in returning customers. Micro Focus' closest competitors like Selenium and JMeter, while cheaper, still don't have the amount of consistently improved features. Additionally, the instability of some open source tools coupled with no support gives an extra edge to the Micro Focus ADM suite of testing tools. However, when the customer experience is on the line, delays and holdups can make or break that experience. Brand loyalty is dependent upon a quality product, if there is no quality, there is no customer experience.
Hope all of this helps! Let us know if you have any questions.
And remember, quality is NEVER an accident.
Brian Buzby
Checkpoint Technologies Support Lead
Please follow and like us: